Are your power windows broken? We can help!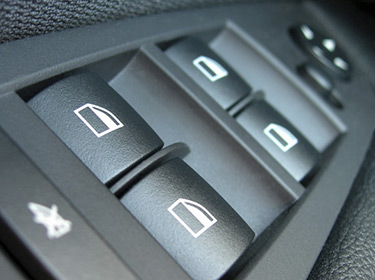 Power windows are a convenient feature that most people now have in their vehicles, and those of us who are old enough to remember rolling windows up and down manually definitely appreciate the convenience of being able to open or close their windows at the touch of a button. Unfortunately, power windows do have more machinery and moving parts, which means a higher likelihood of a problem.
Fortunately, if you ever have a problem with your power windows, our team at Capitol Glass is here to help! We've been Arkansas' leading auto glass repair and replacement provider since 1950, and we're always ready to make you our next repeat customer. We offer premium glass services at value prices, and offer the quickest turnaround time in the business on all of the following services:
Power window repair-In addition to physical damage to the glass, power windows can occasionally get off track, or the motor can break down. Whatever the case, we'll take care of it right away.
Sunroof repair-There's nothing like opening your sunroof on a mild, sunny day! But if the glass breaks, or the seal around it is loose or damaged, getting caught in one of Arkansas' frequent storms can be a nightmare!
Front windshield crack repair-It's dangerous and illegal to operate a vehicle with a heavily damaged windshield. You might not get pulled over for a small chip or a hairline crack, but the longer that you wait to deal with it, the greater the risk that it will get larger, and costlier to repair. Come see us at the first sign of trouble, and we'll fix your windshield while you wait.
Side mirror repair-Many Arkansans consider their fellow drivers among the worst in the country. Whether that's true or not, it's very important to be a defensive driver no matter where you are. If your side mirrors are damaged, you owe it to yourself to get them repaired or replaced. We carry Burco Redi-Cut mirrors in all standard sizes, and we'll make sure that you can keep your eyes on drivers in front of and behind you!
If you have any questions, or would like to schedule service, contact us online, or give us a call at 501-374-6422.