Capitol Glass can repair your windshield and power windows while you wait!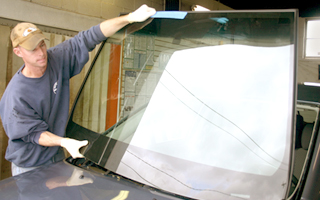 We all rely on our vehicles, and these days our schedules are busier than they have ever been. That's why problems with our cars are such a big deal; If we don't have safe and reliable transportation, it can stop most of our lives dead in their tracks. That's why it's always important to address any and all minor service issues right away, before they become major issues!
At Capitol Glass, we know how precious that your time is, and we also know that most of our clients require our services rather unexpectedly. That's why we strive to make their service encounter as quick and as pleasant as possible. We always strive to service our clients quickly and efficiently, and get them back on the road as quickly as possible. Our shop is located at 8th and Broadway in downtown Little Rock, and we can offer most services while you wait, even if you don't have an appointment. And if you're too busy to take the time off work to come see us, our mobile auto repair truck is standing by.
We've been in operation since 1950, and our auto glass repair specialists take a lot of pride in their work. We have earned so much repeat business over the years because we do great work, and we do it quickly. Servicing our clients quickly at a fair price has worked well for all of us, and gets them coming back the next time. We'd definitely prefer to see you under different circumstances, but we're always here when you need us. We've been part of this community for seven decades and counting, and look forward to many more.
If you've ever wondered "is there "car windshield replacement near me" the answer is yes! We offer the full range of mobile auto glass repair services, including front windshield crack repair, power window repair, sunroof repair, and side mirror replacement. We service all makes and models of vehicles, and you can always shop with confidence because your satisfaction is guaranteed!
If you have any questions, or would like to schedule windshield repair services or on site windshield replacement, contact us online, or give us a call at 501-374-6422.