Capitol Glass is Arkansas' Onsite Windshield Service Leader!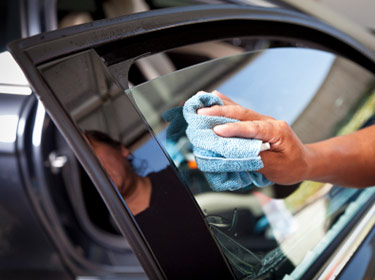 Arkansans are always on the move, and we all spend a lot of time on the roads. Whether making your daily commute, taking a business trip, or going on vacation, you do your best to drive defensively and stay safe on our roads. But a lot of things can happen, and windshield damage can strike when we least expect it. The good news is that Capitol Glass offers fast and friendly service on your schedule, and we can come to you!
It's both illegal and dangerous to operate a vehicle with a damaged windshield, and we're here to make sure that you never have to. If your windshield is ever damaged, get your car off the road as soon as possible and sit tight. Our mobile repair truck will be there right away, and you'll receive the same professional service that you'd get at our shop. We service all makes and models of vehicles and can service both American-made and imported cars.
Our auto glass specialists will help you determine if your windshield can be repaired or if it needs to be replaced. A chipped or cracked windshield can often be restored to like-new condition if you get it serviced in time. We offer service at our shop while you wait, and we'll fix the damage before it has the chance to spread. If you do need a new windshield, we'll work with your insurance company to help you expedite your claim. Our experienced mobile auto glass specialists take a lot of pride in their work, and you'll be back on the road in no time!
Our shop is located at 8th and Broadway in downtown Little Rock, and we've been providing premium auto glass repair services at everyday low prices since 1950. Appointments are always welcome but never required. We offer rear and side window repair, sunroof repair, and side mirror replacement services while you wait, and we can service both manual and power windows. We're a family-owned business and stand behind all of our auto glass services in Little Rock with a 100% satisfaction guarantee!
If you have any questions or would like to schedule mobile auto glass replacement services, contact us online or at 501-374-6422.