Capitol Glass is turning 70!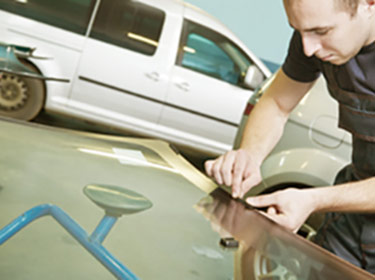 In 1950, Bernard Sharp and Roy Pruitt made the bold move to open up an auto glass shop in downtown Little Rock. They were a couple of young men with big dreams, and they poured their heart and soul into their business, along with their key employee Jack Grimes. Jack's son Glenn continues to uphold the tradition. Capitol Glass has been in business for seven decades, and is ready for seven more!
Even though it's our birthday, we don't want people making a big fuss about us. We're in the business of making a big fuss about our customers, and that's the reason why we're still here after all these years. When people in central Arkansas ask the question "is there quality door glass replacement and car windshield replacement near me?", the answer has been "yes" since the day that we opened our doors. Whether you need a new windshield, chip or crack repair, sunroof repair, power window repair, or side mirror replacement, we offer most services while you wait. Our shop is conveniently located at 8th and Broadway in downtown Little Rock, and we offer lightning fast turnaround on our services. We're a large volume operation, which helps us keep our prices low, and we're always happy to work with your insurance company to maximize your out of pocket expenses.
Is your windshield too damaged for you to come see us safely? Sit tight, and we'll send our mobile truck to you! It's not quite as social as our waiting room, but you'll receive the same quality service that you've come to expect from our team!
Unlike many other businesses, our customers don't require our services on a regular basis. We sure do enjoy seeing them, but wish that it was under better circumstances. That's why it's so important to treat them well, and give them exceptional service. Hopefully they won't need auto glass repair or replacement often, but when they do, we want them to come back, and tell their friends about us. Thanks for 70 great years!
If you have any questions, or would like to schedule mobile glass repair services, contact us online, or give us a call at 501-374-6422.