Capitol Glass offers sunroof repair while you wait!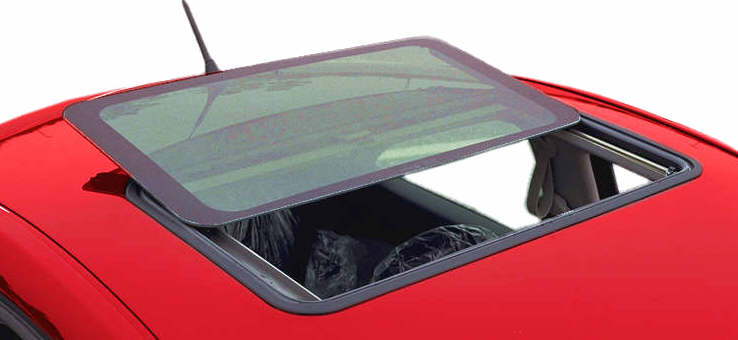 If you like the sun, you're in luck! Arkansas has a few cold months, several rainy months, but sunlight throughout the year. When you're on the road listening to some tunes on a nice day, there's nothing like opening up your sunroof and getting yourself some of that very important Vitamin D. But what happens when your sunroof is damaged?
Call Capitol Glass! Since 1950, we've been Arkansas' most trusted team of auto glass repair specialists, and we'll get your sunroof back in working order. Whether it slipped off its tracks, leaking, or cracked, let our team of auto glass repair specialists have a look. We can do most repairs while you wait, and if you need to replace your sunroof we'll work with your insurance to help you maximize your savings.
We're a large volume operation which enables us to keep our prices low. Our shop is conveniently located on Broadway in downtown Little Rock and we'll get you in and out in a flash. We can repair cracked windshield glass, repair side windows, repair and replace side mirrors and install a new windshield.
Is your windshield too damaged for you to come to our shop? Sit tight and give us a call. Our mobile auto glass repair service has been one of our most popular services, and no one beats our prices for onsite windshield replacement. You'll get the same top quality service that you'd receive at our shop, and we'll have you back on the road in no time. And it doesn't have to be an emergency, either. We know that many of our customers have a difficult time taking time off of work, and we're here to help. We'll come to you and do the service in your parking lot while you continue your workday uninterrupted.
We're a family owned business and we stand behind all of our services with a 100% satisfaction guarantee. We know our customers don't need our services very often, but we like to take good care of them when they do. Store our number in your phone, and we'll be ready when you need us! If you have any questions, or would like to schedule mobile glass windshield repair services or on site windshield replacement, contact us online, or give us a call at 501-374-6422.