Do you have a damaged windshield? Let us show you how affordable a replacement can be!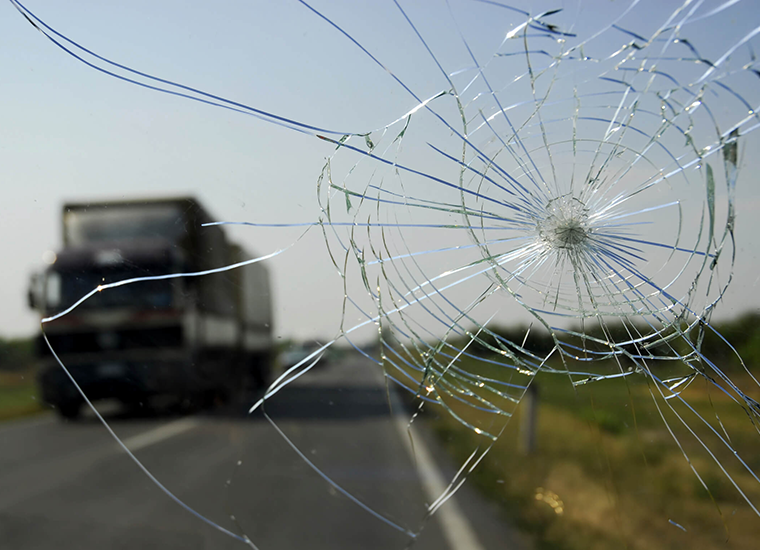 If you've been driving around with a cracked windshield because you're worried about the cost of windshield repair, it's time to stop worrying and do something about it! Failure to repair cracked windshield chips and cracks can lead to spider-webbing, which drastically reduces your ability to see where you are going, and can even result in catastrophic failure of the glass while you are driving.
Instead, come to Capitol Glass, the oldest locally-owned and operated glass company in the Little Rock area, and let us show you how affordable that repairs can be. When Bernard Sharp and Roy Pruitt started this business in 1950, their business philosophy was simple: Offer high quality service at a fair price and treat your customers the way you'd like to be treated, and you'll be rewarded with gratitude, loyalty, plenty of repeat business, and you'll forge a lot of strong friendships in the process.
Mr. Sharp and Mr. Pruitt have been gone for years now, but when Jack Grimes, took over the company when Mr. Sharp retired in 1976, he continued to do business the way he was taught. These days his son Glenn Grimes, continues the tradition of a strong business with a solid history and an impeccable reputation in the business of windshield repair services.
Offering high quality windshield repair services along with a full lineup of automotive glass repair and replacement options are only part of the success story of Capitol Glass. You can call always call Capitol Glass with confidence, because you know the job will be done right, and that your satisfaction is guaranteed!
We also work hard to make sure we are affordable, and we'll work with your insurance company to make certain you pay only what you are required to under the terms of your policy, and not one penny more.
At Capitol Glass, we offer top quality auto glass repair and replacement services that's fast, reliable, and affordable, and as our customer you should accept nothing less. Call us today at (501) 374-6422 or contact us online at this link.