Do you have a damaged windshield? We'll have you back on the road in no time!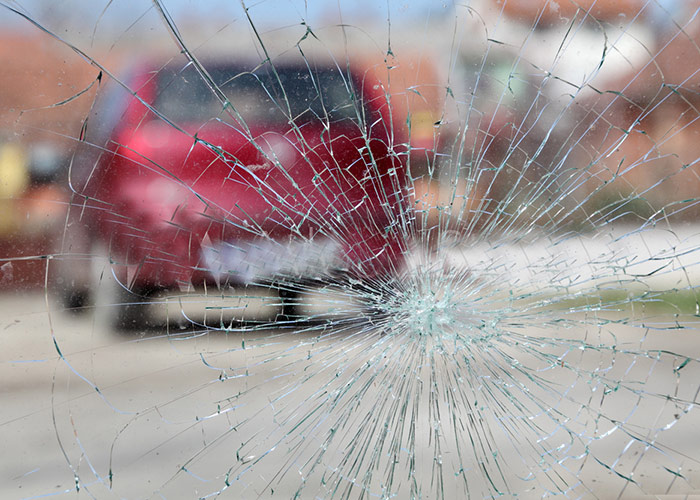 A damaged windshield is both inconvenient and dangerous, and it's never a good idea to get on the road with an obstructed view. Many drivers in Arkansas regard their fellow motorists as some of the worst in America, and even though there's really no way to prove that, it's hard to dispute the fact that defensive driving is always extremely important any time that you get on the road in The Natural State.
The good news is that our team of auto glass specialists at Capitol Glass are always a phone call or mouse click away when you need side window repair, cracked windshield repair or side mirror repair or replacement. Our shop is conveniently located at 8th and Broadway in downtown Little Rock, and we can perform most services while you wait. We're a large volume operation that offers industry leading turnaround times on all services, and value pricing on every job. We are also always happy to work with your insurance company to help you maximize your savings!
Is your windshield too damaged for you to come see us? No problem! We also offer mobile auto glass replacement services, and can come to you! You'll receive the same legendary service that you'd receive at our shop, and we'll have you back on the road in no time! And it doesn't have to be an emergency. Many hardworking people simply don't have the ability to take time off from work to visit our shop, and we're happy to get you taken care of onsite!
Most importantly, we stand behind all of our work with a 100% satisfaction guarantee! We've been in continuous operation since 1950, and owe our longevity to repeat and referral business. We know that our clients don't need our services on a regular basis, which is why it's so important to us to make sure that we're the company that they call when they do! We're a family owned business, and are prepared to do whatever it takes to make each new customer a lifetime customer!
If you have any questions, or would like to schedule mobile glass windshield repair services, contact us online, or give us a call at 501-374-6422.