Need a new windshield? Give Capitol Glass a call!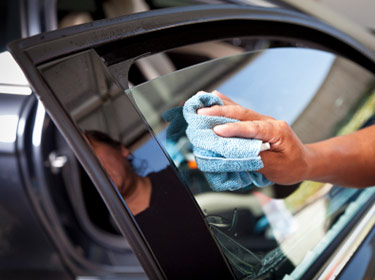 People driving older vehicles learn over time that there are a lot things that you can safely ignore, like the stains on their upholstery, and the clutter of coffee cups and empty fast food containers on the floorboards. Many motorists also choose to ignore that "check engine" light that's been lit up for months. But a heavily damaged windshield is a different story. Not only is it dangerous, it's also against the law.
If you've ever wondered "is there quality car windshield replacement near me?," the answer is yes! Our team at Capitol Glass in Little Rock has been providing top quality auto glass services since 1950, and we're here to help if you need side mirror, windshield, sunroof, or door glass replacement or repair services. We're a high volume shop, and our auto glass specialists work fast. What this means for you as a customer is lower prices, and service while you wait. We can also work with your insurance company to help you save even more money.We also offer mobile repair services for customers who can't take the time off of work, or whose windshield is too damaged to come visit our shop at 8th and Broadway in downtown Little Rock.
We know that reputations take a lifetime to earn, and we protect ours at all costs. Our team members are the best in the business, and are all committed to providing legendary customer service on every order. We owe our success and longevity to customer loyalty, and we're ready to make you our next repeat customer!
If you have any questions, or would like to schedule service, contact us online, or give us a call at 501-374-6422.