No Matter what Your Auto Glass Repair Needs may be, Capitol Glass Can Help!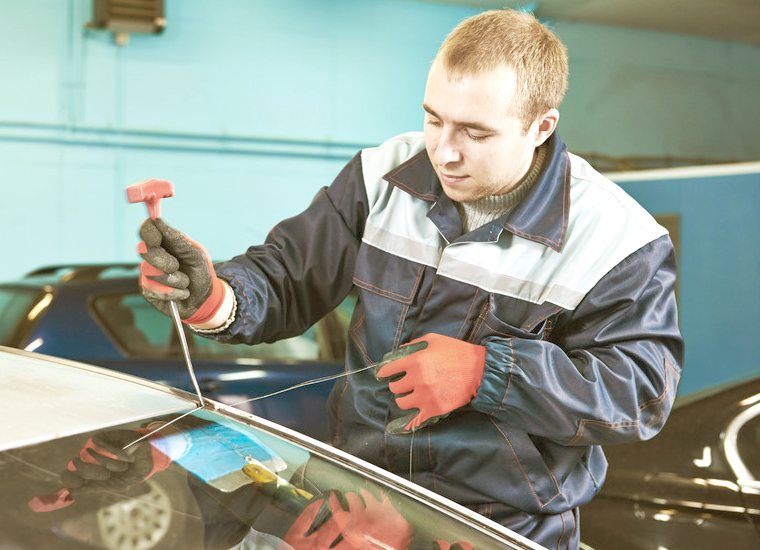 One of the harsh realities of driving is that sooner or later, something unexpected will happen, and usually at the worst possible time. When that something involves your windshield or car window glass, it can be twice as bad, because that can affect your vision, and make driving difficult or impossible until repairs are made.
At Capitol Glass, we've spent nearly 70 years doing auto glass repair and replacement, completing tens of thousands of auto glass repair jobs. No matter what your issue, we've seen worse, and we've got the tools, the experience, and the know-how to set things right!
If you need front windshield crack repair, bring your car or truck to our shop on Broadway in downtown Little Rock and we'll have you on your way in no time. Or, if your windshield is too badly damaged for you to drive safely, we'll come to you. Our mobile repair vehicle can do most window glass repairs, including full windshield replacement, power window repair or sunroof repair onsite, while you wait. And you don't even have to be stranded on the side of the road for a house call from Capitol Glass. If your schedule is too busy, or you just don't have the time to get out to our shop, we'll come to your home or business and take care of it.
We also do fleet services and onsite repair and replacement at car lots, and our technicians are committed to customer service and well-equipped to handle any issue.
If you're concerned about the cost of repairs, don't be! We'll work with you and your insurance company to make sure the problem is taken care of at a price that you can afford.
If you have any questions, or if you'd like to schedule a free, no-obligation estimate, contact us online at this link, or give us a call at 501-374-6422.