No one beats our prices on auto glass repair!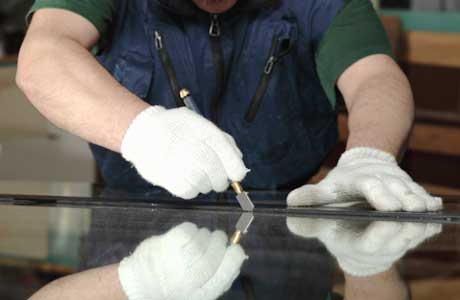 As any Arkansan will tell you, the roads and highways throughout The Natural State can be quite treacherous at times. No matter how light that traffic might be, and no matter how defensively that you drive, you simply don't have any control over the weather, or the debris that can fall off the back of a dump truck or get launched right at you on a damaged road. It's both dangerous and illegal to drive with a damaged windshield, and the cost of a ticket (or an accident) can be higher than it would be to purchase a new windshield.
If you've ever wondered "can I find quality car windshield replacement near me?" the answer is yes! Our team at Capitol Glass has been in continuous operation since 1950, and we're always a phone call away when you need auto windshield, mirror, sun roof, or door glass replacement or repair. Our shop is located at 8th and Broadway in downtown Little Rock, and we can perform most repairs while you wait. We offer the lowest prices on all auto glass services, and will also work with your insurance to help you maximize your savings.
Is your windshield too damaged for you to come see us, or are you unable to take the time off from work? No problem! We also offer mobile repair services, and can send our truck to you. You'll get the same high quality service that you'd receive at our shop, and we'll have you back on the road in no time!
We're a family-owned business, and every member of our team is committed to 100% customer satisfaction on every service that we perform. We owe our success to large amounts of repeat business, and will do whatever it takes to get you to return for all of your future auto glass needs!
If you have any questions, or would like to schedule service, contact us online, or give us a call at 501-374-6422.