Since 1950, Arkansas motorists have placed their trust in Capitol Glass!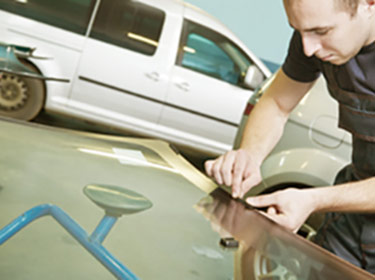 As any small business owner will tell you, keeping their doors open for over five years is a major accomplishment. It takes a great product or service, a great location, and a great team (maybe also a little bit of luck). The important thing is to remember is that each time that a customer walks through your front door, you should focus on making sure that they come back!
If you've ever wondered "is there quality truck windshield replacement or car windshield replacement near me?" the answer is yes! Our team auto glass repair specialists at Capitol Glass is always a phone call or mouse click any time that you need a new windshield, if you need to repair chips or cracks, if you need work done on your sunroof or power windows, or if you need side mirror replacement. We're a high volume business, which enables us to work quickly and efficiently, and keep our prices low. We're also more than happy to work with your insurance company to maximize your savings!
As you know, it's dangerous and illegal to operate a motor vehicle with a damaged windshield, which is a big part of the reason that we started our mobile auto glass repair services. Whatever the situation, all you have to do is safely get your car off the road and give us a call! You'll receive the same top quality service that you'd receive at our shop at 8th and Broadway in downtown Little Rock. And our mobile truck is always available in non-emergency situations as well. If taking time off from work is an issue for you, we'll come see you!
Just remember that when you deal with Capitol Glass, you can always proceed with confidence, because we stand behind our work with a 100% satisfaction guarantee. With a few exceptions, it is often years before our clients need our services again. That's why every member of our team is there to make sure that when you do, you'll come see us!
If you have any questions, or would like to schedule mobile glass repair services, contact us online, or give us a call at 501-374-6422.