We Can Service Both Foreign and Domestic Vehicles!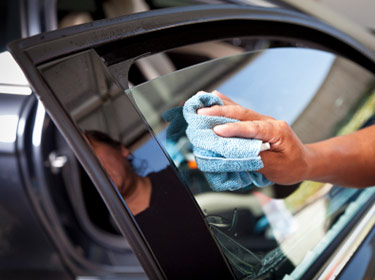 Whether you drive a foreign vehicle or if you only buy American, Capitol Glass is here to help! We can repair or replace the glass on any make or model of car or truck while you wait, and we can service both foreign and domestic vehicles. Appointments are always welcome, or you can just come and see us. Our shop is located at 8th and Broadway in Downtown Little Rock, and our team of auto glass specialists work quickly and efficiently. We can help you with windshield repair, sun roof repair, side window repair, and side mirror replacement services, and have you back on the road right away!
We're a large volume operation with a team of technicians who are accustomed to getting the job done quickly and doing it right. That helps us keep our prices low, and we can also work with your insurance company to maximize your savings. Don't let a deductible stop you from coming to see us, because repairing a chipped windshield or a cracked windshield is more affordable than you think! We can get your windshield restored to like-new condition and have you back out on the road in no time!
Driving your vehicle with a damaged windshield is both dangerous and illegal. The good news is that if you're ever stuck on the side of the road with a broken windshield or a cracked windshield, our mobile repair truck is here to help. Get your vehicle off the road safely and give us a call. You'll get the same top-notch service from our mobile truck that our customers expect at our shop, and get you back on the road safely. And it doesn't have to be an emergency, either! Most workplaces are understaffed and the people who are fortunate enough to have jobs right now are forced to pick up the slack. We'll come work on your vehicle in your parking lot, and you'll have a brand new windshield just in time for your drive home!
If you have any questions or would like to schedule mobile auto glass replacement services contact us online or at 501-374-6422.