We offer mobile windshield repair and replacement services for less!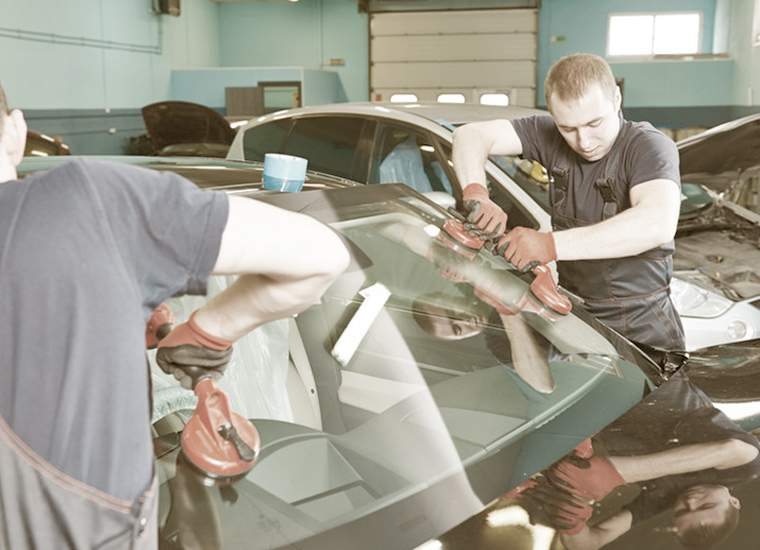 If you need a new windshield, our team at Capitol Glass can do the work while you wait. We're located at 8th and Broadway in downtown Little Rock, and we offer same-day service even if you don't have an appointment. But you shouldn't operate your vehicle with a damaged windshield because it's both dangerous and illegal. Those are the times when it's best to give us a call and let us come to you! Just get your vehicle to a safe location that's not near a busy road, or intersection and give us a call.
We have experienced and customer-focused mobile auto glass specialists who can repair or replace your windshield onsite. It's not quite as social as a trip to our shop, but you'll get the same top-notch service. Our auto glass repair specialists can fix a chipped windshield or a cracked windshield quickly and restore it to its original condition. We offer low prices every day, and we can also work with you and your insurance to help you maximize your savings.
We can service any make or model of vehicle, and we can repair auto glass for domestic and imported vehicles. We can also help you with sunroof repair, power window repair, and side mirror replacement services. And it also doesn't have to be an emergency. We work with plenty of busy professionals who can't afford to take the time off of work, and we're happy to help. We can show up at your office and repair your windshield in the parking lot. Your windshield will be as good as new for your afternoon commute, and our services are more affordable than you think. We love working with budget-conscious customers, and our auto glass repair specialists are the best in the business.
We're proud to be a family-owned business, and we've been helping Arkansas motorists since 1950. We take pride in our reputation for premium customer service, and we stand behind all of our work with a 100% satisfaction guarantee!
If you have any questions or would like to schedule mobile auto glass replacement services contact us online or at 501-374-6422.