At Capitol Glass, cracked windshields are our specialty!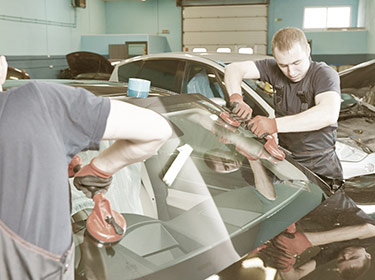 There aren't many things that Arkansans always agree on, but if there's one, it's the opinion that their fellow motorists are some of the worst in the country. To make matters worse, as The Natural State continues growing, road construction and infrastructure improvements create many traffic delays, and hazardous conditions. Even the most cautious and attentive drivers are constantly at risk of a collision, or collateral damage caused by road debris.
Unfortunately, our team at Capitol Glass doesn't have any control over what happens on our roads, and we don't have a clue about what we'd do to improve the situation even if we were put in charge. But what we can do is fix auto glass damage while you wait, and at a price that you can easily afford. Whether you need side window repair, cracked windshield repair, sun roof repair, or new side mirrors, we're here to help. Our shop is conveniently located at 8th and Broadway in downtown Little Rock, and it's staffed with the most customer-focused auto glass specialists in the business. We've been in continuous operation since 1950, and every member of our team is committed to 100% customer satisfaction. We're a large volume business, which helps us keep our everyday prices low, and we're also happy to work with your insurance company to maximize your savings.
If your windshield is too damaged for you to safely come to our shop (or if you can't afford to take the time off from work), we also offer mobile auto glass repair service. It's not quite as social as a trip to our shop, and we might not be able to offer you a cup of coffee while you wait, but you you'll still receive the same top quality service that keeps Capitol Glass customers coming back. Be sure to put our number in your speed dial, and we'll be there when you need us!
If you have any questions, or would like to schedule windshield repair services, contact us online, or give us a call at 501-374-6422.