Capitol Glass Offers Mobile Windshield Repair When Disaster Strikes!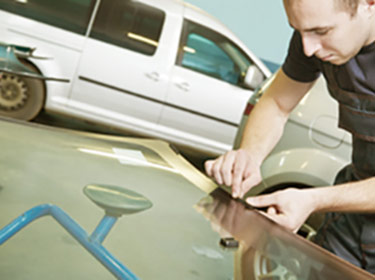 It doesn't matter whether it's the roads, the weather, or both, but driving in Arkansas isn't for the faint of heart! Even if you're a defensive driver on a relatively quiet street, you constantly run the risk of rocks and other projectiles chipping your windshield or your paint. You can't count on snow storms every year in Arkansas, but you can always be confident that we have several ice storms and hard freezes to look forward to every winter. A small hairline crack in your windshield might seem cosmetic and probably won't get you pulled over, but the real risk is having the chip or crack expand.
Capitol Glass is located at 8th and Broadway in downtown Little Rock, and we've been helping motorists in the Natural State since 1950! We're a full service auto glass company and we can service both foreign and domestic vehicles. Contact us today to schedule an appointment for windshield repair, side window repair, side mirror replacement, and sunroof repair. We service all makes and models of cars and trucks, and can typically offer same day service even if you don't have an appointment. We can also work with your insurance plan to maximize your savings, even if you have a deductible.
Capitol Glass also offers on site windshield replacement and repair services for busy professionals. If you have windshield damage rendering the vehicle unsafe to drive, get your car off the road right away and give us a call. Our mobile truck will be there to give you the same top quality service that our customers have insisted on since 1950, and we stand behind all of our work with a 100% satisfaction guarantee.
It doesn't have to be an emergency, either! If you have a chipped windshield or a cracked windshield, we can do the work onsite. Most companies are stretched as thin as they can to keep the doors open, and if you can't take time off work we'll come to you!
If you have any questions, or if you would like to schedule mobile auto glass replacement services contact us online or at 501-374-6422.