Got a Cracked Windshield? We can help!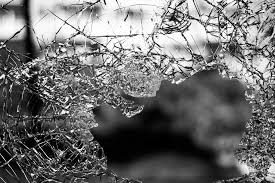 It's no secret that a cracked windshield impairs your ability to see other traffic, so it's to your advantage to get cracks and dings taken care of right away. You may think windshield repair is too expensive, but the cost to repair a cracked windshield is often less than you'd think. On the other hand, letting it go for a time could wind up being very expensive, especially if it leads to an accident.
Instead of waiting, give Capitol Glass a call! We've been serving Little Rock and the surrounding area since 1950 and we're ready to show you how affordable that our premium windshield repair services can be! Oftentimes, all we have to do is repair the crack, but if we do wind up having to replace your windshield, we'll work with you and your insurance company to minimize your out-of-pocket expenses.
Visit us at the corner of Broadway and 8th Street and talk to our professional and courteous repair technicians and they'll help you figure out your best option. And if the damage is too severe for your car to be driven safely, that's no problem. We'll come to you with our mobile repair vehicle, which contains all of the tools and supplies needed to do a full repair wherever your vehicle is located. We even offer pick-up and delivery service for your convenience!
In addition to windshield repairs, we also offer a full line of services both in-shop and mobile, such as:
Auto glass replacement
Door Lock Repair
Window Repair
Rock Chip Repair
Sunroof Replacement
Burco Redi-Cut Side Mirror Installation and Repair
For almost seven decades, we've built a reputation for delivering quality glass work and offering 100% customer satisfaction. Our employees are committed to customer satisfaction, and getting you back on the road right away!
So give Capitol Glass a call at (501) 374-6422 or contact us online at this link and tell us how we can help you.