If your windshield is too damaged for you to drive your car safely, give us a call and sit tight!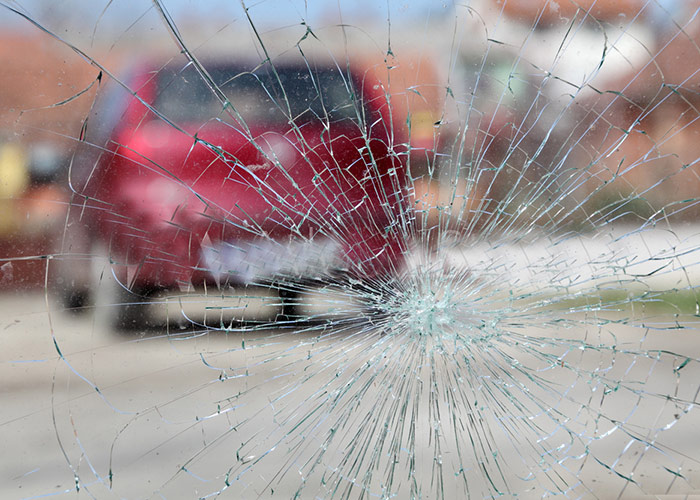 There aren't many things that Arkansans can all agree on, but most would say that their fellow drivers are the worst in the country. We all seem to get along pretty well when we see each other at work or at the store, but when we get behind the wheel, it's often a very different situation.
Whatever the case, our team of auto glass specialists at Capitol Glass are always a phone call away when you have an encounter on one of our roads that ends with a damaged windshield. It's both dangerous and illegal to operate a vehicle with a windshield that needs to be repaired or replaced, and our mobile glass repair truck is here to make sure that you don't have to!
Put us on speed dial, and then go about your business with the peace of mind that can only come from knowing that you'll be ready when disaster strikes. You'll still receive the same legendary customer service that you've come to expect at our main shop on Broadway in downtown Little Rock, and be on your way in no time! And it doesn't have to be an emergency, either. In today's society, people who are lucky enough to have jobs right now can't always afford to take the time off of work. No problem! Our truck can do the work in your parking lot, and your office won't be forced to survive without you.
We've been in continuous operation since 1950, and owe our success to large amounts of repeat and referral business. Our customers don't need us all the time, which is why it's important to us that when they do need us that they call us each and every time. Every member of our team shares our commitment to providing legendary service each and every time, and has the power to do whatever it takes to make sure that you're going to become our next repeat customer!
If you have any questions, or would like to schedule mobile glass windshield repair services or on site windshield replacement, contact us online, or give us a call at 501-374-6422.