Need a new windshield? Capitol Glass is here to help!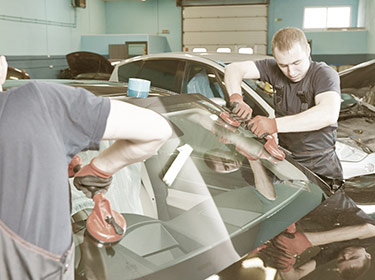 Fortunately, most people don't have to replace their windshields very often. They have to buy new tires from time to time, and spend money on long-term auto maintenance, but when we trade in our old cars, they usually have the same windshield that they did when we bought them. But windshields can and do get damaged from time to time. When they do, it's a top priority to get them replaced or repaired. You might be able to ignore that service engine light for a while, but driving with a damaged windshield is both dangerous and illegal!
Capitol Glass has been providing quality auto windshield, sunroof, side mirror, and door glass replacement and repair services since 1950, and we owe our success to repeat business. We know that most of our clients don't require our services very often, but we're ready to do whatever it takes to be your exclusive provider of auto glass repair! Our team of auto glass specialists are the most customer-focused in the industry, and they all have the authority to do whatever it takes to make sure that you're satisfied, and will be back!
We're a large volume repair shop, and we work quickly. That enables us to keep our prices affordable, and serve a lot of customers each day. We can perform most services while you wait, and you probably won't have time to finish your coffee in the waiting room! We're also happy to work with your insurance to maximize your savings!
Is your windshield too damaged for you come see us? Give us a call and sit tight! Our mobile auto glass truck can come to you, and have you back on the road in no time. And it doesn't have to be an emergency! We know how busy that it is for many of our clients to take off time from work, and if that's the case, we'll come see you! And you can relax, confident that you're receiving the same quality service that you'd expect at our shop!
If you have any questions, or would like to schedule service, contact us online, or give us a call at 501-374-6422.