Windshield Repair While You Wait? You Bet!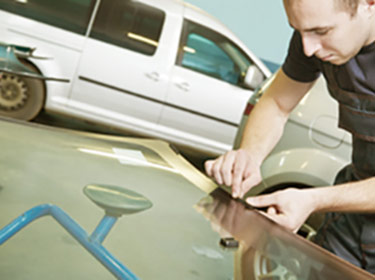 A chipped windshield or a cracked windshield is inconvenient and unsightly. It's also against the law. A small hairline crack might not get you pulled over, and you're a good enough driver to get home safely. But you definitely don't need to get used to it. You're in your car every day and need to take care of it. Most importantly, we have some of the worst drivers in America right here in The Natural State. You owe it to yourself to see what they're up to.
At Capitol Glass, we run a pretty tight ship. Our team members have fun at work and they take pride in what they do. Some of them talk an awful lot, but we don't mind as long as they keep working hard in the shop. They've gotten very good at what they do and they know how to work quickly and accurately. But we still haven't figured out how to operate a drive through service. The next best thing is to offer auto glass repair services while you wait!
We work on all makes and models of foreign and domestic vehicles, and offer the full range and scope of auto glass repair services. We can do windshield repair and replacement, sunroof repair, and replace your side mirrors. We're a large volume operation that works quickly, and our services are billed according to standard labor costs. We will also work with your insurance to help you file a claim and maximize your savings.
Appointments are always welcome, but not required. Our shop is conveniently located at 8th and Broadway in downtown Little Rock and we'll have you in and out in no time. And if you're too busy to come see us, sit tight and give us a call. We offer a mobile repair service that can come to you, and you'll receive the same legendary service that you've come to expect at our shop. We've been providing auto glass repair in Little Rock since 1950, and are ready to make you our next lifetime customer!
If you have any questions, or if you would like to schedule mobile auto glass replacement services contact us online or at 501-374-6422.